Fact Sheets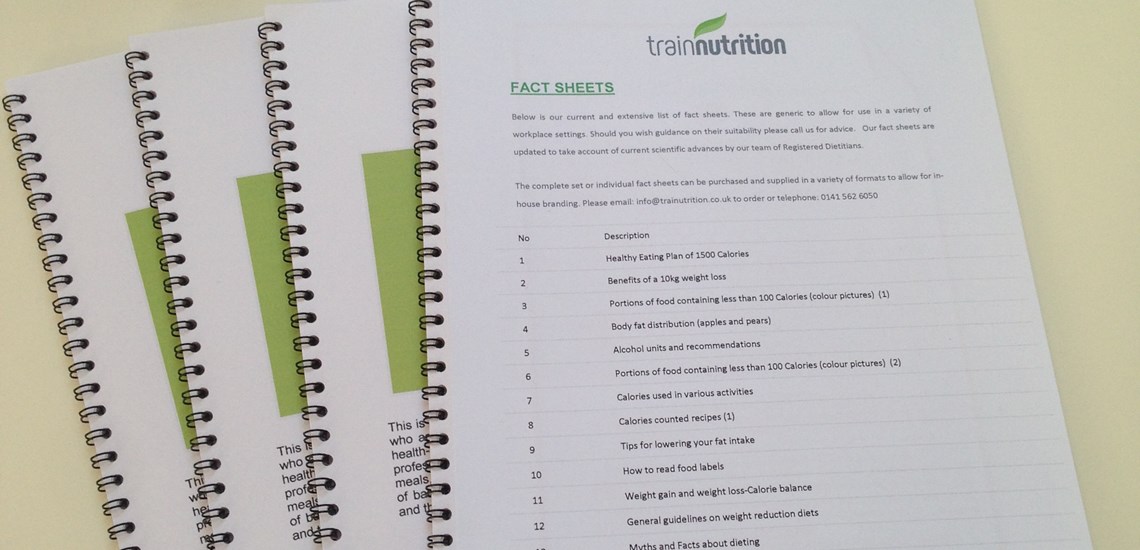 We have an extensive range of topical and informative fact sheets containing 45 different topics which can be used to assist the delivery of an in-house healthy eating/wellbeing session or as handouts to offer clients.
Some suggested settings suitable for our fact sheets are: slimming clubs, GP surgeries, sport & leisure centres, spa & gym receptions, healthcare insurance roadshows, schools and FE colleges health initiatives.
Our full range of fact sheets are easily branded with your own organisation's logo and can be reproduced as often as required. Often clients purchase a bundle of 6 allowing them to refresh the fact sheets on a bi-monthly basis throughout the year. 
Our most popular 6 are:
Eat Well for Less
SMART Goals - Achieving Realistic Goals
Facts About Alcohol
Foods Containing Less Than 100 Calories
20 Question Quiz
How To Lower your Fat Intake
Call us now 0141 562 6050 or email info@trainnutrition.co.uk to purchase your 6 sheet bundle at a cost of £65.